m

(Removal of a deprecated <hero> tag)

 

Line 1:
Line 1:
−

<hero description="This wiki is about the fabulous streamer XGMScene. Join him on his daily antics across many video games however he mainly plays Destiny. This wiki also intends to shed some light on the wonderful community that this streamer has created. Finally, PRAISE THE SHEEP!" imagename="" cropposition="" />

 
 

<mainpage-leftcolumn-start />

 

<mainpage-leftcolumn-start />

 

==Welcome to the XGM Scene Wikia==

 

==Welcome to the XGM Scene Wikia==
---
Latest revision as of 02:32, 15 December 2016
Welcome to the XGM Scene Wikia
This wiki is about the fabulous streamer XGMScene. Join him on his daily antics across many video games however he mainly plays Destiny. This wiki also intends to shed some light on the wonderful community that this streamer has created. Finally, PRAISE THE SHEEP!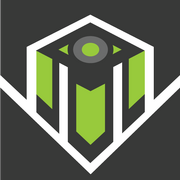 Well this is fun.... What now?
This is the front page you sexy bumbling buffoon! Click any of the links to pages on this wiki to immerse yourself in the XGMScene :D
Stream Schedule
XGM streams Monday - Saturday from 12PM (EST) - 6PM (EST)
Tuesday is ResetTuesday in Destiny
Wednesday is RaidWednesday in Destiny
Thursday is WrapupThursday in Destiny
Friday - Monday is NewGameWeekend
PC Specs
XGM currently plays games on stream on his PS4 and uses his PC to stream the gameplay. His PC specs are as follows:
| | |
| --- | --- |
| CPU | Intel Core i7 -960: 3.20 GHz |
| RAM | 12GB Crucial |
| GPU | EVGA GeForce GTX 570 Superclocked |
| Keyboard | iMac Wired |
| Headset | Logitech G35 |
| Mouse | Razer DeathAdder |
| Webcam | Logitech HD Pro Webcam C920 |
| Monitor | HP 2509M 24 inch |
| Streaming Software | OBS |
XGM's links
Community content is available under
CC-BY-SA
unless otherwise noted.